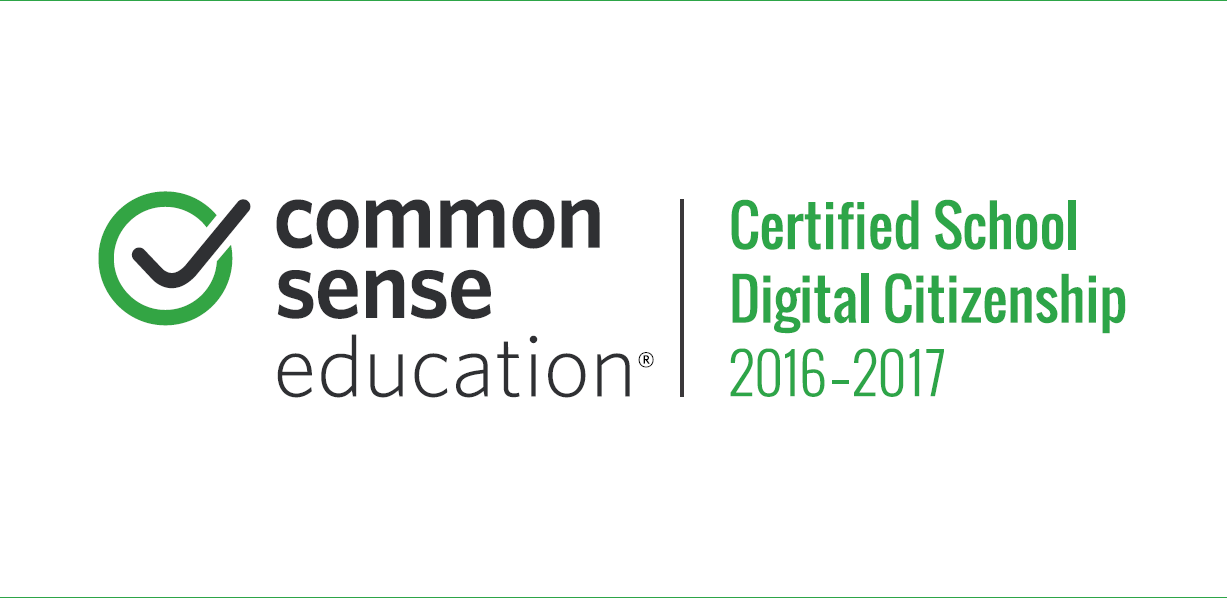 ---
Upcoming Important Dates
5/29 - Memorial Day Holiday - No School
5/31-6/5 - EOGs
6/9 - Last Day of School/End of Grading Period
---
End of Year Awards Ceremonies and To the Park Dates
Kindergarten: To the Park: June 6th
Award Ceremony: June 9th @ 10am in Multipurpose Room
1st Grade: To the Park: June 1st
Award Ceremony: June 9th @ 12:30pm in Multipurpose Room
2nd Grade: To the Park: June 7th
Award Ceremony: June 8th @ 1pm in Classrooms
3rd Grade: To the Park: June 5th
Award Ceremony: June 8 @ 11:30am in Classrooms
4th Grade: To the Park: June 7th
Award Ceremony: June 8th @ 8am in Classrooms
5th Grade: To the Park: June 8th
Award Ceremony: June 6th @ 5:30pm in Multipurpose Room
---
Onslow Public Library Summer Reading
---
Leader In Me Day at JCE
JCE hosted Leader in Me Day on Friday, April 7th. In this video, students explain what their favorite habbit is and what the 7 habbits mean to them.
---
Cross Curricular Studies
This week, a hand full of 5th grade students spent some time working with 4th grade students in Math and Language Arts. Students learned a lot from one another and enjoyed working together to better their studies!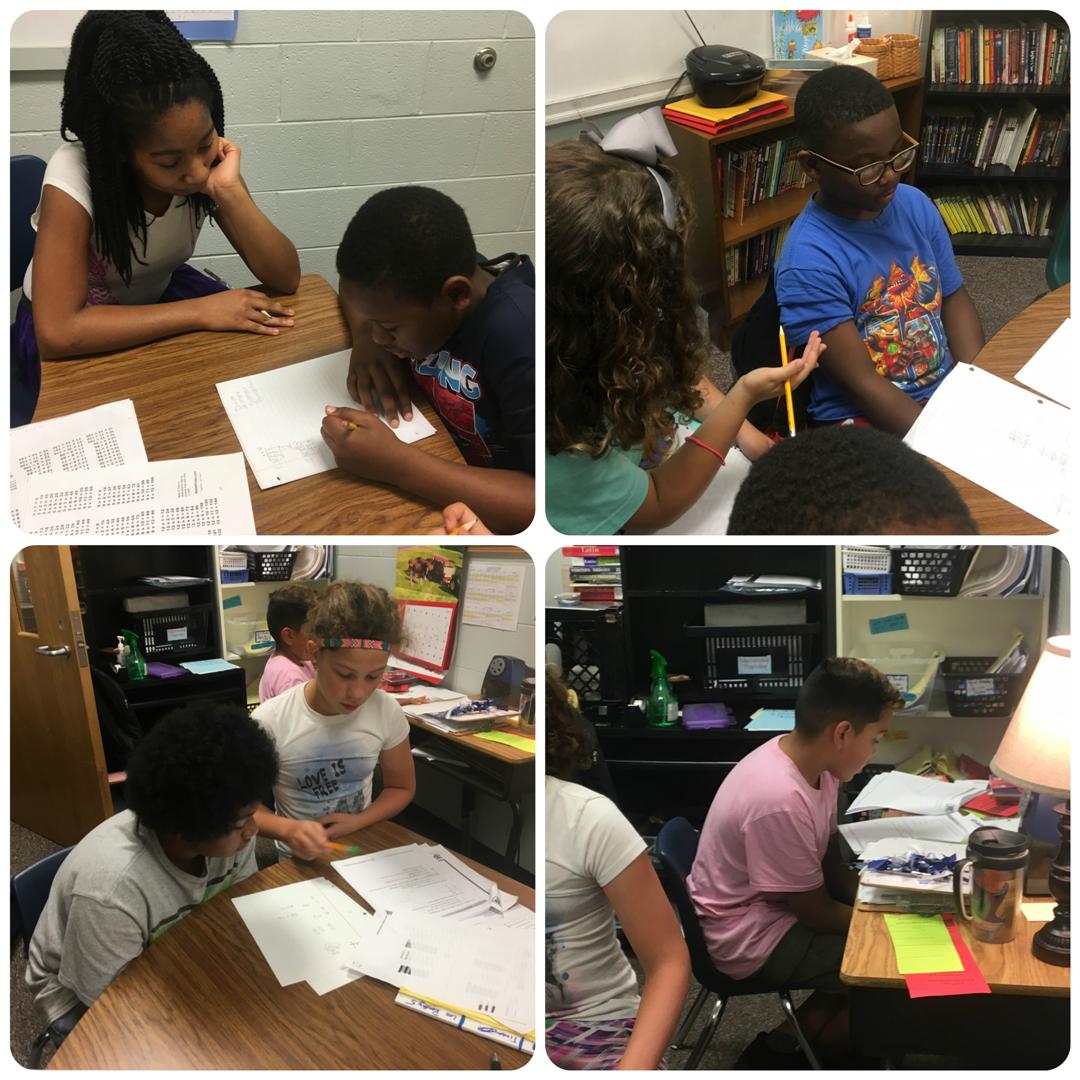 ---
Battle of the Books
The Jacksonville Commons Elementary Battle of the Books team placed 3rd for all competing Elementary Schools in Onslow County! Congratulations Battle of the Books team and Ms. Brown!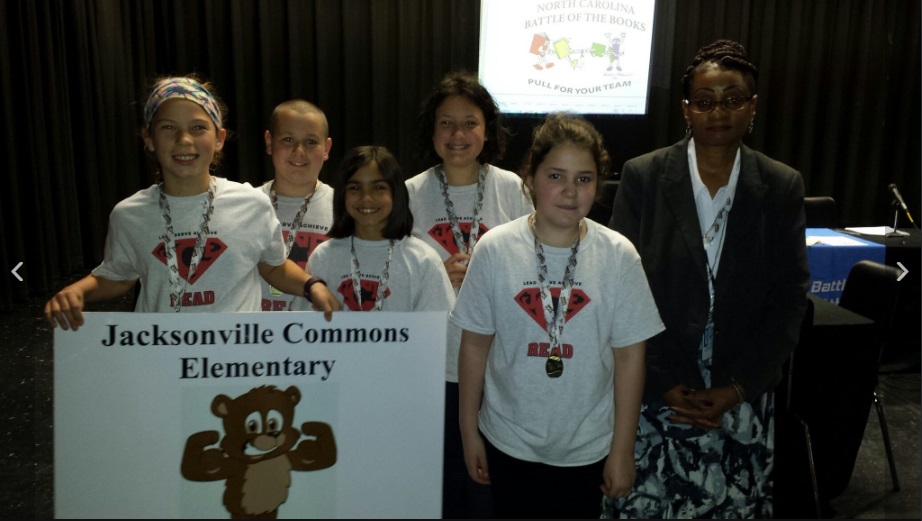 ---
Read Across America Week at JCE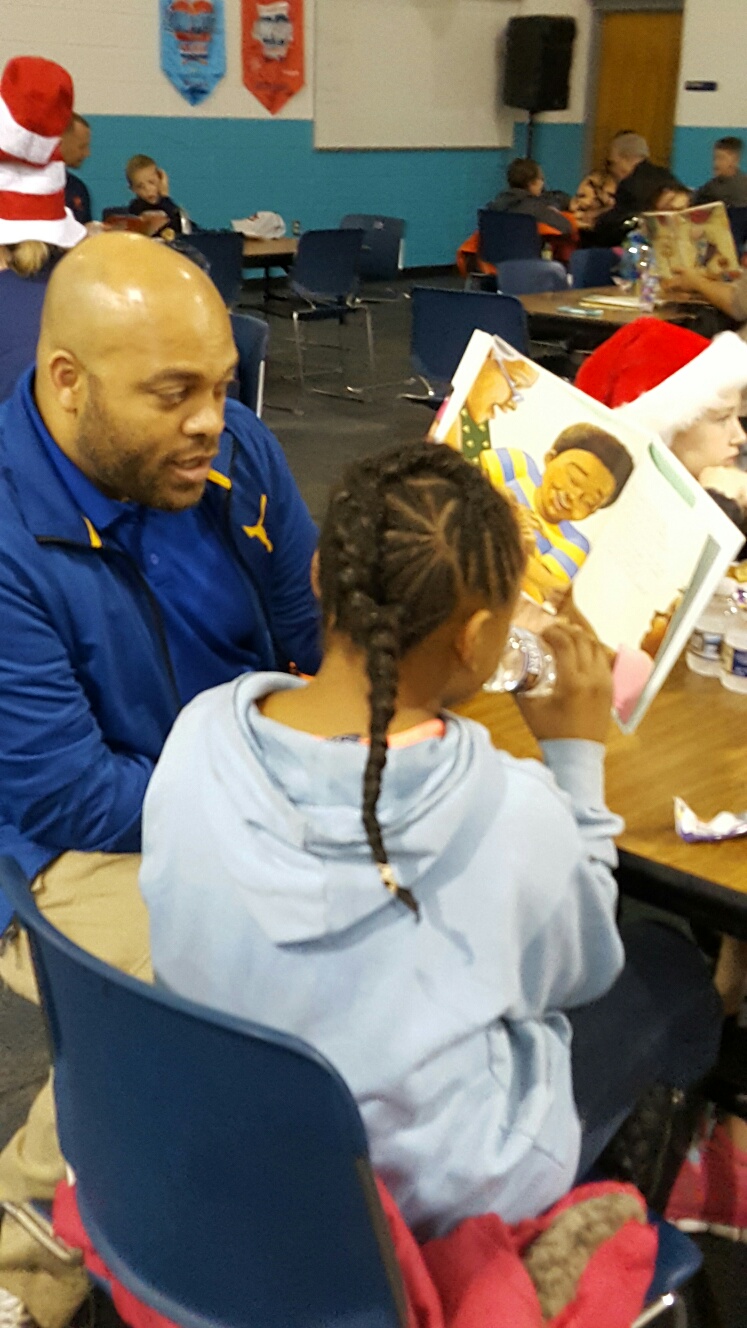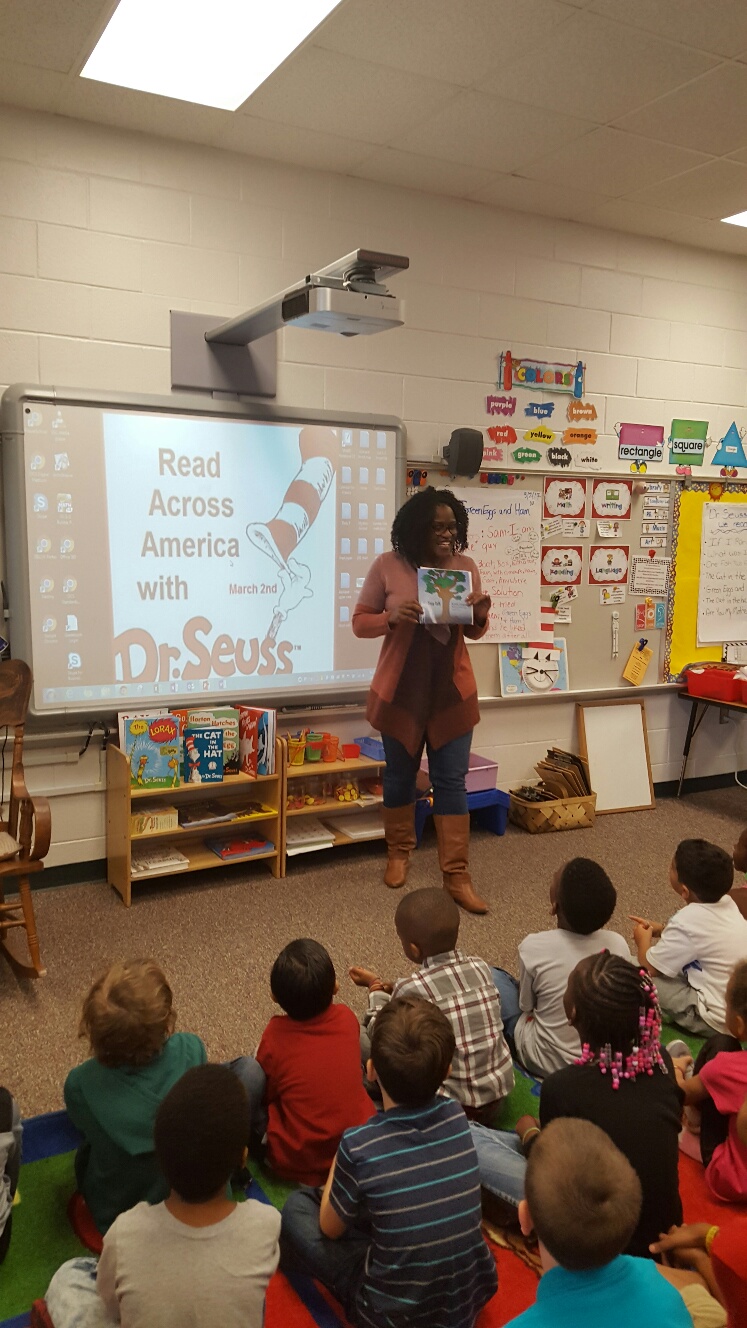 ---
Peach Jar - Digital Flyers
Sign up at https://www.peachjar.com/index.html to start recieving Digital Flyers from JCE to your email!
---
1:1 Parent/Guardian Information
Parents and Guardians,
If you were unable to attend the 1:1 Laptop Presentation Night, please use this link to view the PowerPoint Presentation and fill out the Google Form indicating you have read through the material. Your student will not be able to start taking their laptop home until it is indicated you have viewed the presentation.
Link to PowerPoint Presentation and Google Form
Thank You!
---
JCE Car Rider Procedures for the
2016-2017 School Year
---
JCE Parent and Community Reminders
JCE Parents, Guardians, and Community Members,
Stay up-to-date with events taking place with the JCE Community 2016-2017 Remind notifications. Get instant notifications and updates to your cell phone (via text message or through the Remind application which can be found both on the Google Play Store or the Apple App Store) or through your computing device! To do so, please follow the attached steps.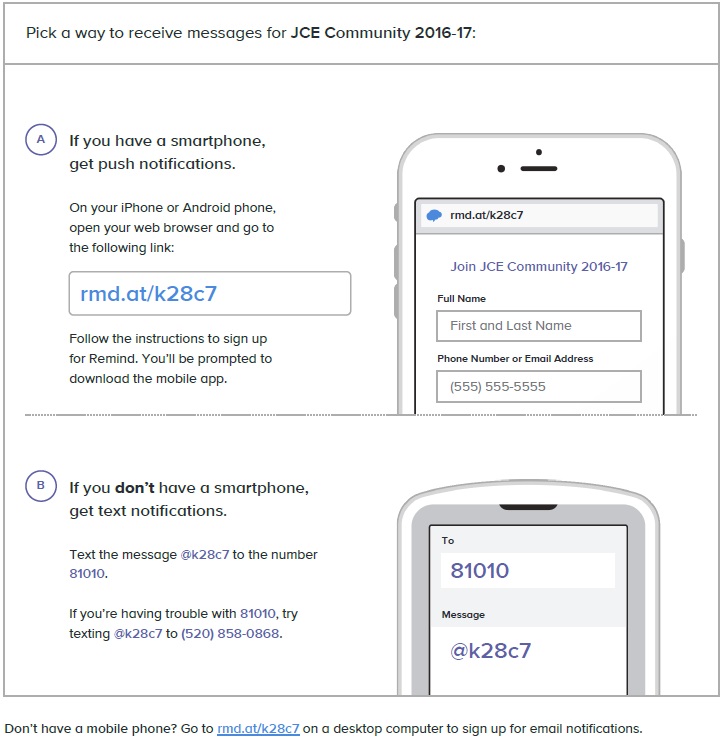 ---
2016-2017 JCE Student Supply List
---